Back to School time is so much fun!!
We've been searching for just the right lunchboxes, backpacks, and clothes!!
I thought I would share our favorite picks for this years
back to school purchases!
We are going with a Pottery Barn backpack for both my 5 year old grandson, who is going to Kindergarten, and one for my 2 year old granddaughter who will be going to a 2k preschool 3 days a week.
His favorite choice was the
BATMAN!!
Got it ordered this morning and it's pretty cool that it will have his name on it!!

We received it on Friday, Aug 5th. It is the PERFECT size for a 5 to 7 year old....and even for the smaller kids!! It's just a little bit smaller than a regular sized backpack, but big enough for their folders etc.....
WE LOVE IT!!
We're going to get Adleigh the blue one or the brown one with hearts and flowers on the top right....lolol or at least tentatively!!
I just found this one today and love love it...it's at the Personalization Mall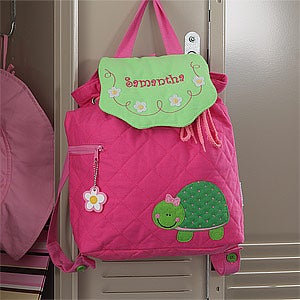 Both have matching lunch boxes....soooo cute for a preschooler!! :)
I also ordered Payton this little container to keep his food cold
This is soooo cool because you can freeze the lid and it keeps the food cold all day!!
I am also going to order him one of these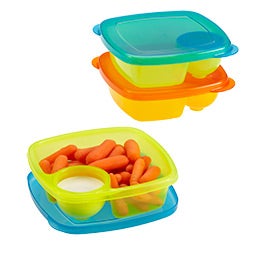 These are from the Container Store for $3.99....it would be sooo nice to have something that he can either put ketchup or ranch in and dip his stuff in!!
I am also a HUGE FAN of the
BENTO STYLE
lunchboxes now!!
Why would you buy a little person a regular lunchbox
when you can get one of these??
The inside has different compartment for all the different items
This is the outside
I found it on Amazon.com under kids bento lunch boxes
I found these cute little sandwich cutters and I am debating on whether to buy them or not!!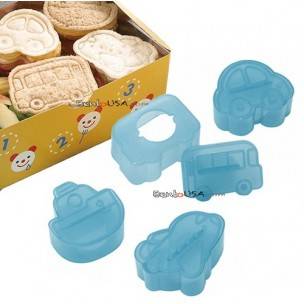 Payton would love these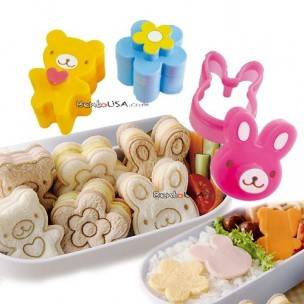 I want these for Adleigh
LOL I would even like to eat sandwiches more if they were this cute!! :)
These are all of my favorites!! There are tons of options out there....Here are the websites of the vendors we have chosen:
pbkids.com
personalizationmall.com
allthingsforsale.com
and I also really really loved the lunchboxes at
frecklebox.com
Happy Back To School Shopping....
Next on our list is School Supply Shopping
and
Back To School Clothing Shopping!!
School starts on August 22nd here!!
and other back to school photo and traditions